News
Absalom Jones Day and Concert By Theodicy Jazz Collective, Feb. 11-12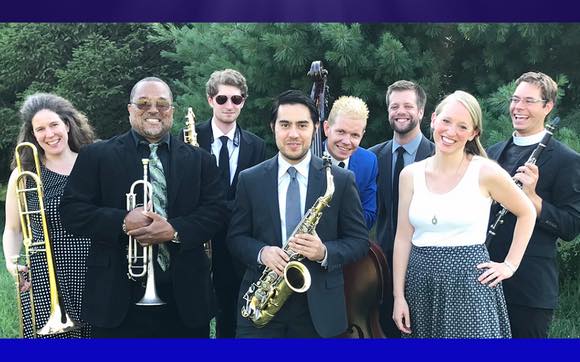 Save the dates! Saturday, February 11th at 7PM & Sunday, February 12th at 10AM!
Two Jazz Experiences at St. Paul's, Chestnut Hill, for Absalom Jones Day Celebration!
The Rev. Absalom Jones, who was born into slavery in Delaware, became the first black priest in America. Jones was ordained in the Episcopal Church as a deacon in 1795 and as a priest in 1802, right here in Philadelphia by Bishop William White. Jones cofounded the Free African Society, the first abolitionist community organization, with Richard Allen who went on to found the AME Church. The church which Jones founded, St. Thomas African Episcopal Church, remains a thriving congregation in the Episcopal Diocese of Pennsylvania almost 230 years after its formation.
In honor of Absalom Jones' Feast Day, St. Paul's Episcopal Church (22 E Chestnut Hill Ave.) will be hosting musical guests, the Theodicy Jazz Collective, for a special concert on Saturday, February 11th at 7:00 p.m. and a Jazz Mass at 10:00 a.m. on Sunday, February 12th. Saturday's concert will be an interactive experience with opportunities for those gathered to sing along with the music.
Theodicy Jazz Collective is arguably the nation's foremost liturgically based jazz ensemble, having led services and workshops at venues such as Washington National Cathedral, Canterbury Cathedral, and Oxford and Yale universities. The Theodicy Jazz Collective was formed at Oberlin Conservatory in 2006 and grew during residency at the Yale Institute of Sacred Music from 2008 to 2012. The band creates and leads services for a multitude of churches. The ensemble incorporates sounds from the traditions of jazz and gospel music and rhythms from Latin America and Africa. Theodicy describes their music as "a constant prayer, sometimes a shout of joy, sometimes a call to action, sometimes a cry for hope."
Robert Willis, Dean of Canterbury Cathedral reflected that, "The Canterbury Jazz Mass was an absolute triumph!"
This program will be free and open to all (any donations received will go toward helping to cover the cost of TJC's travel).
Livestream Information Found Here
Click here to read more about Theodicy Jazz Collective and their work.