Adult Education
Forums, Clergy Conversations, Town Halls
ON HIATUS for the summer months! On Sunday mornings from 10 – 11 a.m., join us for our Adult Education Hour. Forums, guest lecturers, Clergy Conversations, and parish-wide meetings happen during this time.
Anti-Racism
Book and Action Club
Wednesdays at 7 p.m. via Zoom
Four Hundred Souls: A Community History of African America, 1619-2019
Edited by Ibram X. Kendi and Keisha N. Blain
From the book description: Ninety brilliant writers take on a five-year period between 1619 and 2019. The writers explore their periods through a variety of techniques: historical essays, short stories, personal vignettes, and fiery polemics. They approach history from various perspectives: through the eyes of towering historical icons or the untold stories of ordinary people; through places, laws, and objects. Reflecting ninety different perspectives, these pieces fundamentally deconstruct the idea that Africans in America are a monolith–instead it unlocks the startling range of experiences and ideas that have always existed within the community of Blackness.
Purchase the book from Uncle Bobbie's, a local Black-owned bookstore
Bible Study
ON HIATUS for the summer months! Join us for a weekly discussion on a section, book, or group of books from the Bible. Bible Study meets on Wednesday mornings from 10:30 a.m. – 12:00 p.m. via Zoom.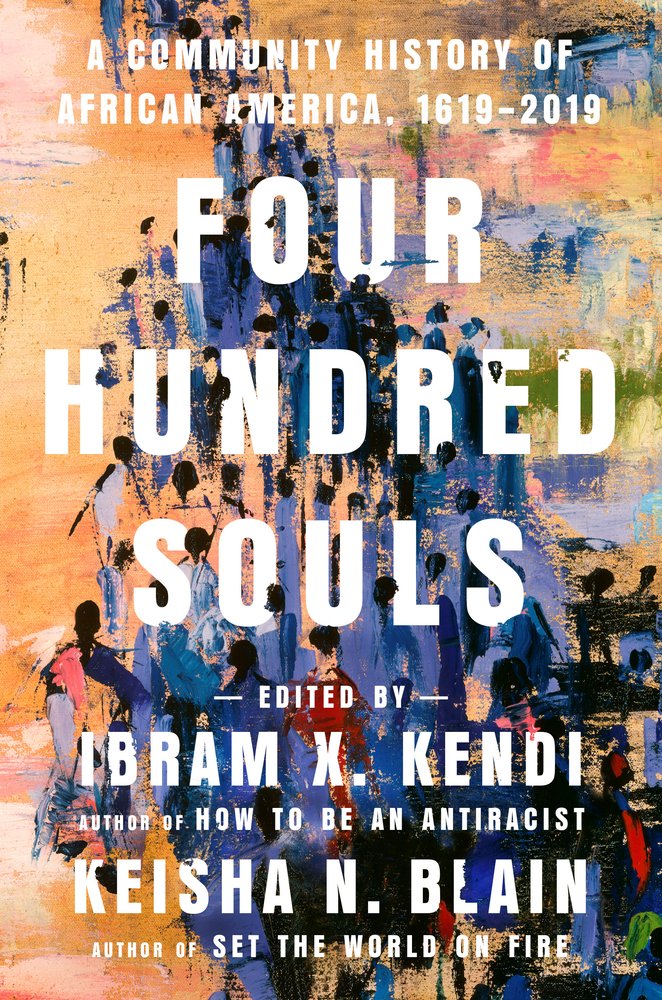 Schedule:
4/21: Part 1
4/28: Part 2
5/5: Part 3
5/12: Part 4
5/19: Part 5
5/26: No meeting
6/2: Part 6
6/9: Part 7
6/16: No meeting
6/23: Part 8
6/30: Part 9
7/7: Part 10
View offerings outside our church that we are really passionate about.