Giving
"For where your treasure is, there your heart will be also."

Matthew 6:21
At St. Paul's we believe that God's bounty is given for us to use wisely. Good stewardship of financial resources is a central component of a healthy spiritual life, and as Christians we are called to use our gifts in praise of God, and to take the light and love of Christ into the world by serving those in need.  We encourage you to consider making a pledge to St. Paul's.
Pledging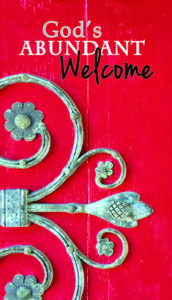 An Episcopal parish community operates substantially on funds that are gifted annually by its members and other friends. Financial planning for the year is made easier when contributions are pledged by individuals or families. That simply means that donors indicate their intention to contribute an amount of their choice during the course of the year. This form of covenant giving is non-binding, but extremely helpful in preparing a parish budget and making decisions about the allocation of resources. You may fulfill your pledge in a single payment or in installments. Weekly envelopes for cash or check may be requested.
+  Pledge for 2024
Review the pledge brochure and complete the online pledge form.
+  Make a payment towards your 2024 pledge
Please use this online donation form to make a payment, and choose "Pledge Payment 2024" in the drop-down Fund box .
+ Have you completed your pledge payments for 2023?
To check whether or not you have, visit your St. Paul's Realm account and click on "Giving", or call the parish office.  Make your payment using the online donation form and choose "Pledge Payment 2023" in the drop-down Fund box .
Other ways to give
If you prefer not to make a pledge, there are many other reasons and ways to make a donation to St. Paul's.  Review them here.