News
Welcome Home Sunday is September 11th!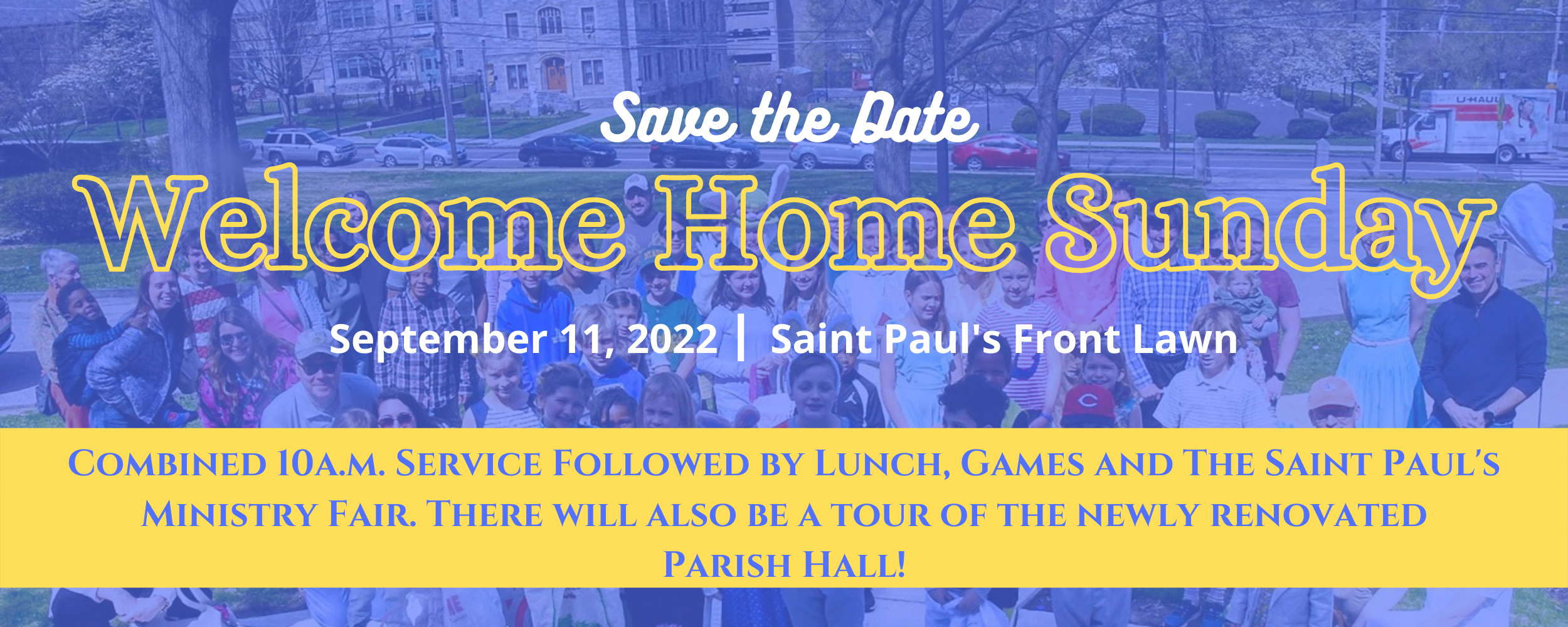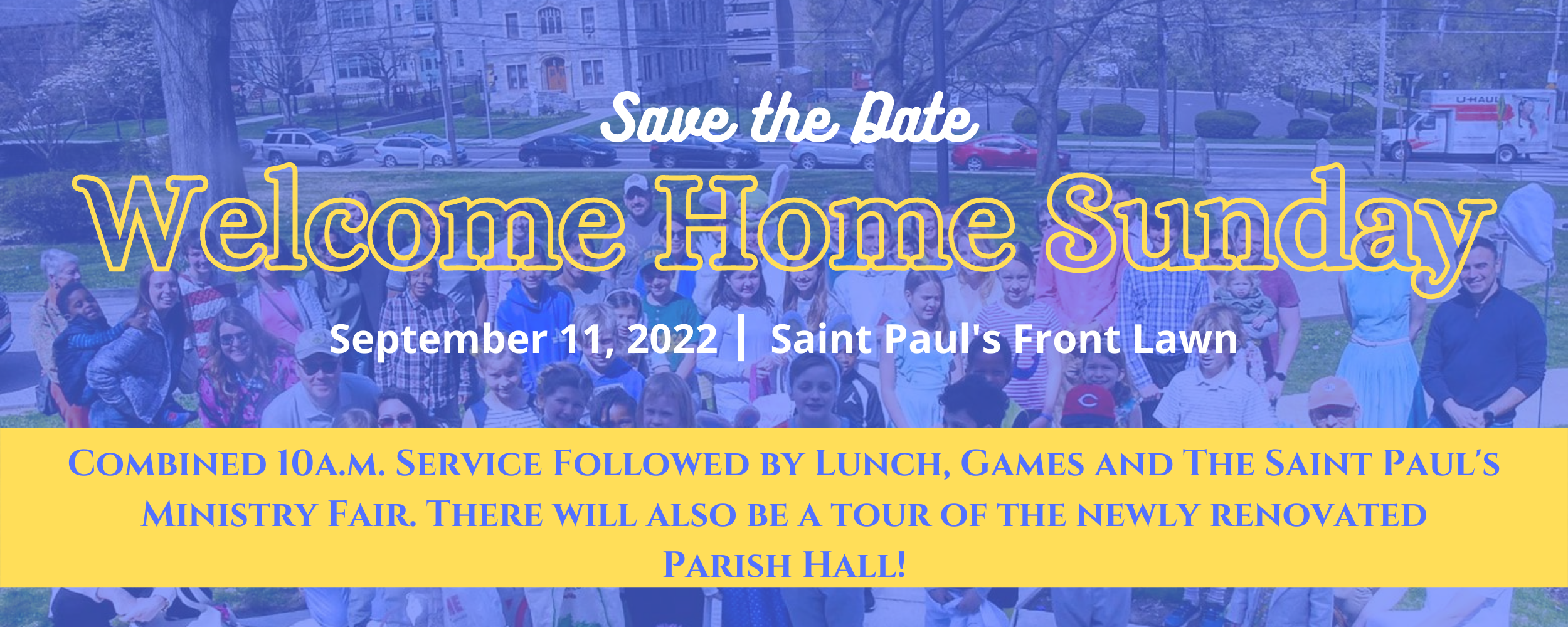 Following our combined 10:00 AM service, all are invited to join us in the newly renovated Parish Hall for the 2022-2023 Ministry Fair. There will be food, fellowship, fun, and booths with representatives from our many ministries. You will be able to register for Godly Play and Saint Paul's Youth, as well sign up to be involved with all of the exciting things happening this year. Families will be invited to tour the rearranged Church School to see our new Godly Play and SPY rooms. There will also be opportunities to learn about our Outreach offerings, Stephen Ministry, Altar Serving, Altar Guild, Music Guild, the choir and so much more!!
This is your Church and these programs will not happen without you. We are excited to see you there!