News
Lenten Adult Education Course: The Golden Key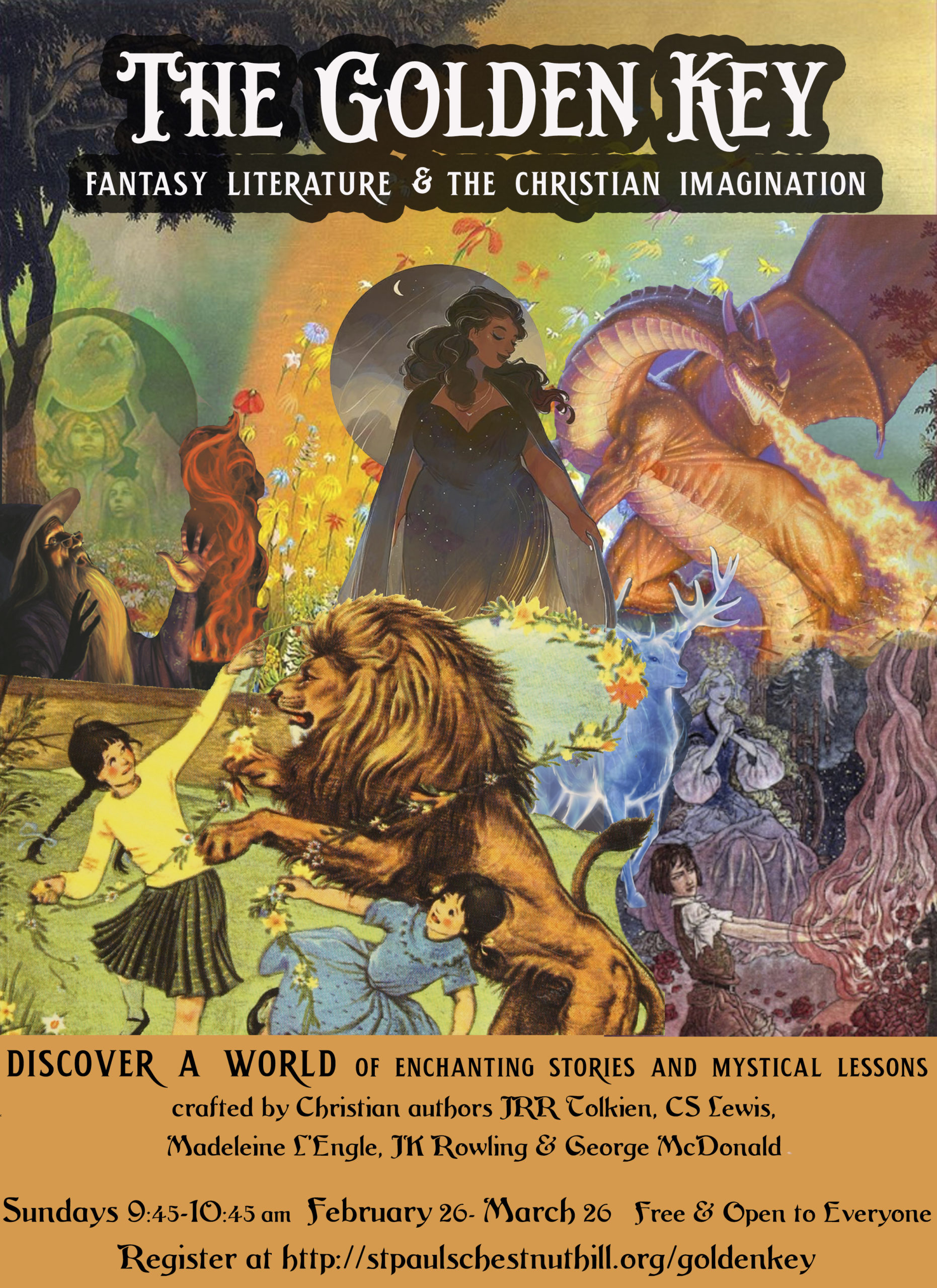 In our Lenten course for 2023 we will explore enchanting stories and mystical lessons crafted by Christian authors JRR Tolkien, CS Lewis, Madeleine L'Engle, JK Rowling & George McDonald. Fantasy and Science Fiction stories of brave princesses, wounded knights, alien creatures, and magical teachers herein speak to the spiritual struggle of a human life; the battle for Narnia, Middle Earth, Camazotz, and Hogwarts are all the same fight. It is the battle of Love against evil in these tales of a Christian imagination.
The class will read excerpts from each of these authors, discuss their spiritual insights, and reflect upon our own stories.bThere will be 5 hour-long meetings, 10:45-10:45, from Sunday February 26-March 26, each focusing on the work of one writer. The class is free and open to everyone; please register below.
During Lent we will also be offering an optional drop-in Fellowship Dinner each week on Wednesdays. We will walk the labyrinth and dine "Refectory Style," eating silently and listening to stories read aloud during the meal, from 6-7pm.