Choirs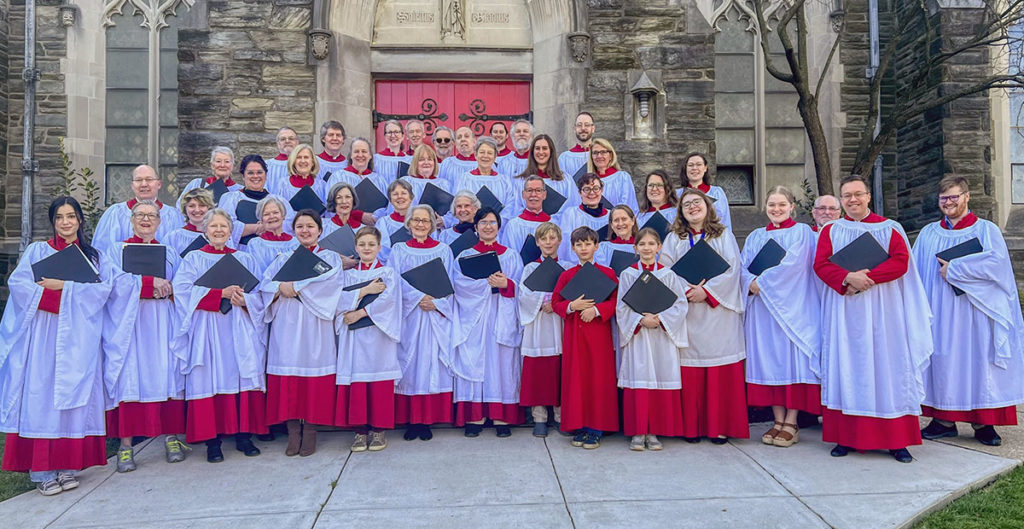 The Choirs of St. Paul's Episcopal Church exist to provide meaningful and inspirational music for our community in the worship of God. The Adult Choir is the backbone of St. Paul's longstanding tradition of high quality liturgical music. We are blessed with many committed singers of all ages, a fine Aeolian-Skinner Organ, and a beautiful Neo-Gothic church in which to make music. Although our choirs focus on the Anglican tradition of church music, you will experience a great variety of musical genres at St. Paul's, spanning six centuries and ranging from English Cathedral music to spirituals. Check out current and recent choral repertoire and listen to the choirs.
You can experience choral music in worship every Sunday morning at our principal service of Holy Eucharist at 11:00 am from September through May. In addition to Sunday morning worship, our choirs sing Choral Evensong once or twice a month, as well as seasonal services.
Programs for young people include the Choral Scholar program for high school and college students, the Chorister program for youngsters aged 8 and up, and the Cherub choir for little ones.
We invite you to learn more about our choir programs and to come meet us by attending a service or joining a choir. If you have any questions, or wish to inquire further about supporting or joining St. Paul's Choir, please visit Choral Auditions or contact the Director of Music.