News
Five Fridays, October 2022: soprano and piano
Chrystal E. Williams, soprano
with
Andrew Hauze, piano
Friday October 14th, 2022 at 7:30pm
on the labyrinth at
St. Paul's Church, Chestnut Hill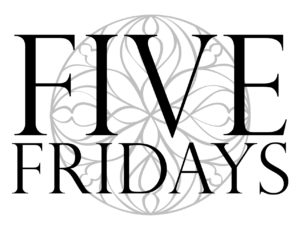 Since 2011 the Five Fridays series has raised funds to benefit two local organizations that combat hunger and homelessness in NW Philadelphia.  Thanks to support from generous sponsors and concert-goers, all net proceeds from the series will be shared between Face to Face Germantown and Family Promise of Philadelphia (formerly Philadelphia Interfaith Hospitality Network).
A reception to meet the artists will follow the concert.
Tickets online or at the door | $30 General Admission, $5 Student
Purchase tickets online here.
---
PROGRAM
Five Songs of Laurence Hope – H.T. Burleigh (1866-1949)
Quattro Canzone – O. Respighi (1879-1936)
Cinco Canções Nordestinas do Folclore Brasileiro – Ernani Braga (1888-1948)
Spirituals – Bonds, Liverman, Moore
---
THE ARTISTS
CHRYSTAL E. WILLIAMS – The 2020-2021 season saw Ms. Williams make multiple house debuts including Minnesota Opera as the Stewardess in Jonathan Dove's Flight and Seattle Opera and Pittsburgh Opera as Rebecca Parker in Charlie Parker's Yardbird, a role she created with Opera Philadelphia and has since sung with numerous companies both in the US and UK. She was also slated to premiere the role of Holly in John Glover and Kelley Rourke's new opera Stay with On Site Opera, debut the role of Miss Jessel in The Turn of the Screw with IlluminArts and perform as a soloist in both Bernstein's Songfest with the Seattle Symphony (COVID19) and George Crumb's The River of Life with Orchestra 2001. In the near future, she makes her role debut as Fricka in Das Rheingold with Birmingham Opera Company and is set to make her company and role debut as Carmen with Opera North, join Opera Delaware/Delaware Symphony Orchestra for a New Year's Eve Gala (COVID19), join the City of Birmingham Symphony Orchestra for the UK premiere of Dett's The Ordering of Moses, return to the Metropolitan Opera as Maketaten in Akhnaten, make her role and company debut with Bard Summerscape and return to the English National Opera to make her mainstage debut in two shows TBA. Bio continued …
Ms.Williams is an Astral Artists Laureate.
ANDREW HAUZE – A conductor, pianist, and organist, Andrew Hauze is Senior Lecturer in Music at Swarthmore College, where he has taught since 2006. He directs the College Orchestra and Wind Ensemble and teaches musicianship, conducting, and orchestration. Recent performances at Swarthmore include as piano soloist in Mozart's Triple Piano Concerto, K. 242 and Piano Concerto no. 12, K. 414, both with Chamber Orchestra First Editions, and the musical direction of two multimedia programs featuring music of Stravinsky, Copland, and Britten, in collaboration with Orchestra 2001 and the Swarthmore College Departments of Music & Dance, Theater, and Film and Media Studies. Bio continued …
---
FUTURE FIVE FRIDAYS CONCERTS
November 4, 2022 at 7:30pm
Rachel O'Brien, harp, with Andrew Kotylo, organ
February 17, 2023 at 7:30pm
Trio Eos, vocal ensemble
March 10, 2023 at 7:30pm
Julietta Curenton, flute; Jordan Dodson, guitar
April 28, 2023 at 7:30pm
Yu Ting Chen, violin; Clancy Newman, cello; Natalie Zhu, piano