News
St. Paul's Day 2023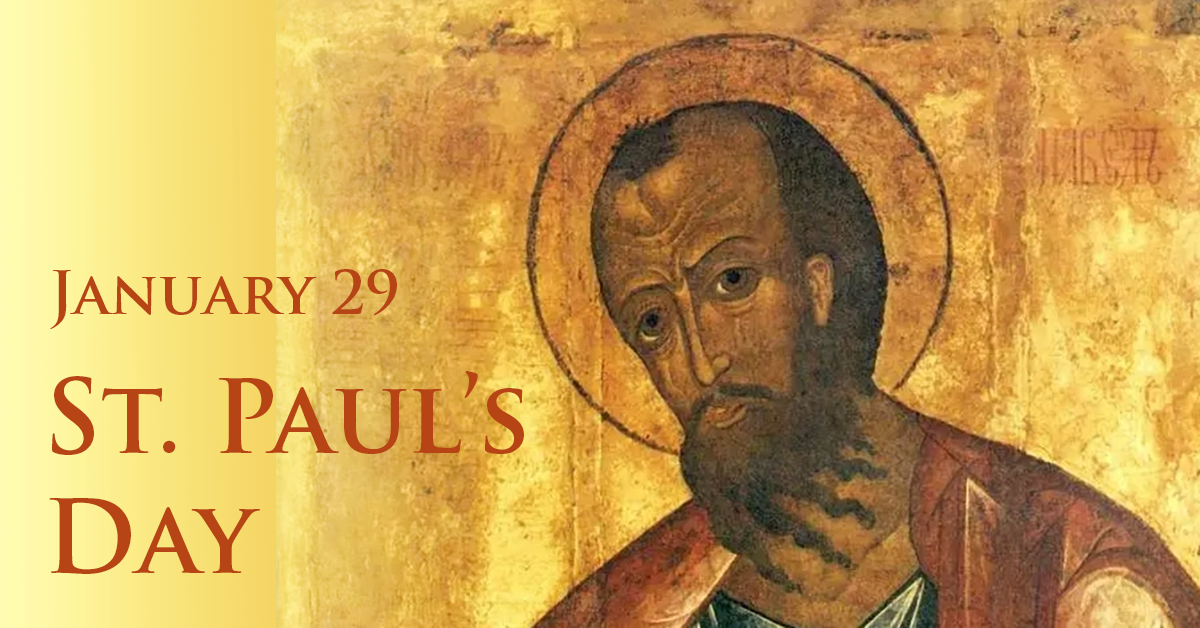 Feast of the Conversion of St. Paul the Apostle
Sunday January 29, 2023
On this day we joyfully celebrate the Feast Day of our Patron Saint, Paul.  We are delighted to welcome Bishop Mary Glasspool back to St. Paul's.  An open conversation with the rector and reception in the Parish Hall to greet her will follow the 10:00am combined service.  See below for more information about her career and ministries.
---
10:00am Holy Eucharist
(all morning services combined)
Preacher: The Rt. Rev. Mary D. Glasspool, Assistant Bishop of the Episcopal Diocese of New York
Sung by the Adult Choir
Music Director – Dr. Andrew Kotylo
—
How Lovely Are the Messengers – Felix Mendelssohn
O Nata Lux – Morten Lauridsen
---
5:00pm Choral Evensong
Officiant: The Rev. Eric Hungerford
Sung by the Adult Choir
Music Director – Dr. Andrew Kotylo
Guest Organist – Michael Smith, Minister of Music at St. Thomas' Church, Whitemarsh
—
Adagio in E – Frank Bridge (organ)
Responses – Richard Ayleward
Psalm 67 – (chant: Bruce Neswick)
Mount St. Alban's Service – David Hogan
All Wisdom Cometh From the Lord – Philip Moore
Fugue on the Soissons Carillon – Maurice Duruflé (organ)
The service is followed by a reception in the Parish Hall.  All are welcome.
---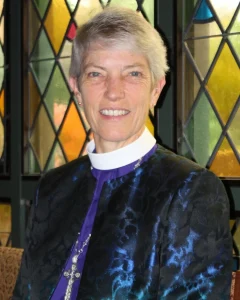 Mary Douglas Glasspool was born on Staten Island, raised in Goshen, NY, where her father, Douglas Murray Glasspool, served as rector of St. James' Church until his death in 1989.
She graduated with a Bachelor of Arts Magna cum Laude from Dickinson College, in Carlisle, Pennsylvania in 1976; earned her Master of Divinity from Episcopal Divinity School, Cambridge, Massachusetts in 1981; was ordained a deacon in June 1981 by Bishop Paul Moore, Jr. of New York; and in March 1982 was ordained a priest at St. Paul's, Chestnut Hill by Bishop Lyman Ogilby of Pennsylvania.
From 1981 to 1984, she served as Assistant to the Rector, and later Interim Priest-in-Charge, of St. Paul's Church, Philadelphia. She went from there to become Rector of St. Luke's and St. Margaret's Church, Boston, where she remained until 1992. She then moved to the Episcopal Diocese of Maryland, first as Rector of St. Margaret's Church in Annapolis (1992-2001) and then serving as Canon to the Bishops in the diocese. She was elected in 2009 as suffragan bishop of Los Angeles, becoming the first openly lesbian bishop in the Episcopal Church of the USA. In 2016 she returned to her home diocese of New York as Assistant Bishop.
Bishop Glasspool has had a distinguished career in the church and is known for her prophetic ministry as an advocate for justice, equality, inclusion, and reconciliation. She and her spouse, Becki Sanders, have been together for 34 years.
.