News
Lessons and Carols for Epiphany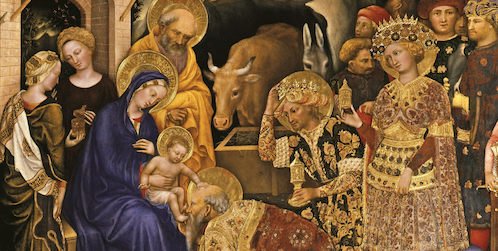 Sunday January 16th, 2022 at 5:00pm
Second Sunday after the Epiphany
A dramatic service of readings and music focussed on the events just after Christmas.
Open to in-person congregation and live-streamed
In accordance with the current policy of the St. Paul's Vestry and guidelines of the City of Philadelphia, persons attending services at St. Paul's are required to wear masks while inside the church buildings. Singers and other service participants are required to be fully vaccinated  and boosted.  Read more about our Covid response.
---
Sung by the Choristers and Adult Schola of St. Paul's
Director: Dr. Andrew Kotylo
Organ Scholar: Emily Dawn Amos
Organ Prelude – Méditation (from Suite Médiévale) – Jean Langlais
Omnes de Saba venient – Jacob Handl
Illuminare, Jerusalem – Judith Weir
I Wonder as I Wander – Carl Rütti
Quem vidistis – Francis Poulenc
There Shall a Star from Jacob (plus recit and trio) – Felix Mendelssohn
Jesus Christ the Apple Tree – Elizabeth Poston
O Thou the Central Orb – Charles Wood*
Organ Postlude – Fiat Lux – Théodore Dubois
---
Join and share this event on Facebook