COVID-19 Response
Updated 10/8/2020
St. Paul's has reopened on a limited basis.  Please check back here frequently for updates.  Information on the main pages of this website may not be up-to-date.  Attendance in person on the St. Paul's campus for any purpose requires adherence to the safety precautions listed below. 
The church is open from 9am-5pm Tuesday-Friday for individual prayer and meditation.
Sunday services in the church are taking place at 8am, 9am, and 11am.  Capacity is limited to 25 persons for each service, and registration is required.
Online Family Prayer Service at 9am on Sunday.
The 11am Sunday service of Holy Eucharist is livestreamed and available to watch later.
Baptisms, weddings, or funerals may be arranged through the clergy, and are subject to Covid protocols.
No other services, childcare, or programs are taking place in-person.  Some activities are online, see below.
Some specific community events are being arranged with Covid modifications
The Parish Office is open with limited staff from 9am-5pm Tuesday-Friday.  Other staff are working from home.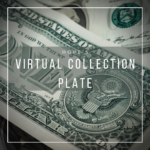 During this time when most of us are not attending church services in person, we are offering a Virtual Collection Plate. Please contribute what you would normally have given each Sunday and help Saint Paul's continue its important work! 
The following activities are taking place online, primarily through Zoom.  Please check the weekly newsletter or contact us for specific information.
Vestry and many Committee meetings
Sunday Adult Education Forum
Community meetings related to the Rector Search
Thursday Adult Choir and chorister rehearsals
Godly Play, Confirmation class, Middle and High School Youth,  Parents' Exchange
Wednesday Book and Action Club
Wednesday Bible Study
---
Safety Precautions
At this time, for the health and safety of the entire community, St. Paul's (SPC) requires everyone attending its services to be symptom-free and willing to observe reasonable safety precautions listed below. SPC urges you to use your discretion in deciding whether to attend services in person. To attend services, all persons in your party must agree to:
Stay at home if anyone in your household has exhibited symptoms of COVID-19 within the last month.
Check in at least 15 minutes prior the service to have your temperature taken by non-invasive means (an exterior thermometer placed near your forehead). An usher will check your names at the door against the list of registrants.
Follow all instructions of ushers and posted placards on SPC grounds.
Wear a mask covering your nose and mouth at all times while on SPC grounds.
Maintain a physical distance of at least 6 feet from all persons not in your immediate household.
Sit only in designated pews or designated areas outside.
In the event you use restroom facilities, use only those in Dixon House Library and sanitize surfaces before and after your use with wipes to be provided.
Refrain from excessive socializing or lingering on SPC grounds (including the parking lot) after the service.
The church is open during the week for prayer and meditation. Where two unrelated people are present in the sanctuary masks must be worn and social distancing practiced.
Release SPC from any and all liability after having read the "Informed Consent" below.
Informed Consent
COVID-19 is a serious and highly communicable disease. According to the 
Centers for Disease Control and Prevention
, senior citizens and individuals with underlying medical conditions are especially vulnerable. An inherent risk of exposure to COVID-19 exists in any public place where people are present. Although St. Paul's Chestnut Hill asks all attendees to observe certain precautions, there is no assurance of protection from exposure to COVID-19 at SPC worship services. The risk of exposure to COVID-19 is voluntarily assumed by all attendees. Wearing masks is also a socially responsible thing to do in all public situations.