News
Race, Justice, and History – A Lenten Film Series

Lenten Film Series on Race, Justice, and History • 11 a.m. in the Sanctuary at St. Paul's, co-sponsored by St. Paul's and St. Martin's, Chestnut Hill
---
Saturday, March 12: Greg Garrett
I Am Not Your Negro
Join us for a screening and discussion of Raoul Peck's 2016 Oscar-nominated documentary I Am Not Your Negro, which uses the life and work of James Baldwin as its entry to a critical exploration of race and history in America. Canon Professor Greg Garrett will introduce and lead conversation about the film, as well as preaching and teaching Sunday, March 13 at St. Paul's.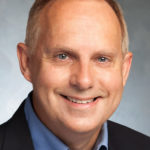 Greg Garrett is Professor of English at Baylor University and Canon Theologian at the American Cathedral in Paris. The author of over two dozen books, including A Long, Long Way: Hollywood's Unfinished Journey from Racism to Reconciliation (2020), he has spoken widely on race, culture, politics, and religion, including recent appearances at Washington National Cathedral, Trinity Church Wall Street, Kings College London, and the University of Oxford.
Click here watch a recording of the livestreamed discussion.
Click here to view I Am Not Your Negro free on Youtube
Saturday, March 26: Oliver Franklin
Slavery in the Age of Revolution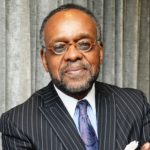 Balliol College (founded in 1263) began to look into its archives to 'discover' the relationships between the institution and the transatlantic slave trade. This film documents the discovery itself and the exhibition created from it; the influence of Toussaint Louverture as the one Enlightenment leaders who fulfilled the basic idea of the Enlistment by abolishing slavery forever in Haiti; and the college's response to discovering its relationship to the slave trade.
---
Saturday, April 2: Dain and Constance Perry
Traces of the Trade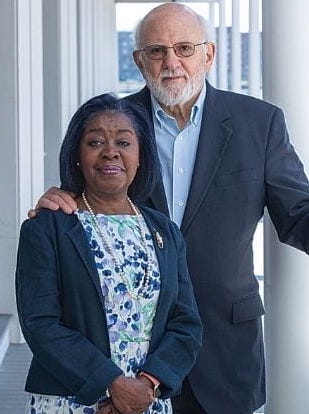 A documentary film that unearths a hidden legacy of slavery in America. Traces of the Trade: A Story From The Deep North was one of the few documentaries chosen from 953 submissions to be shown at the Sundance Film Festival in January, 2008. It traces a journey by Katrina Browne, the filmmaker, and nine of her cousins into the dark past of the slave trade which enriched their white New England family.
Dain Perry, one of the nine cousins, and his wife, Constance, screen the film and facilitate a conversation on race, reconciliation and healing. Traces of the Trade is both a geographical and psychological retracing of the industry of the largest slave traders in American history, the DeWolf family of Bristol, Rhode Island, and an exploration into racism in America, a legacy of slavery that continues to tragically impact the country even today.
Click here to watch a recording of the livestreamed discussion.