News
Festival of Nine Lessons and Carols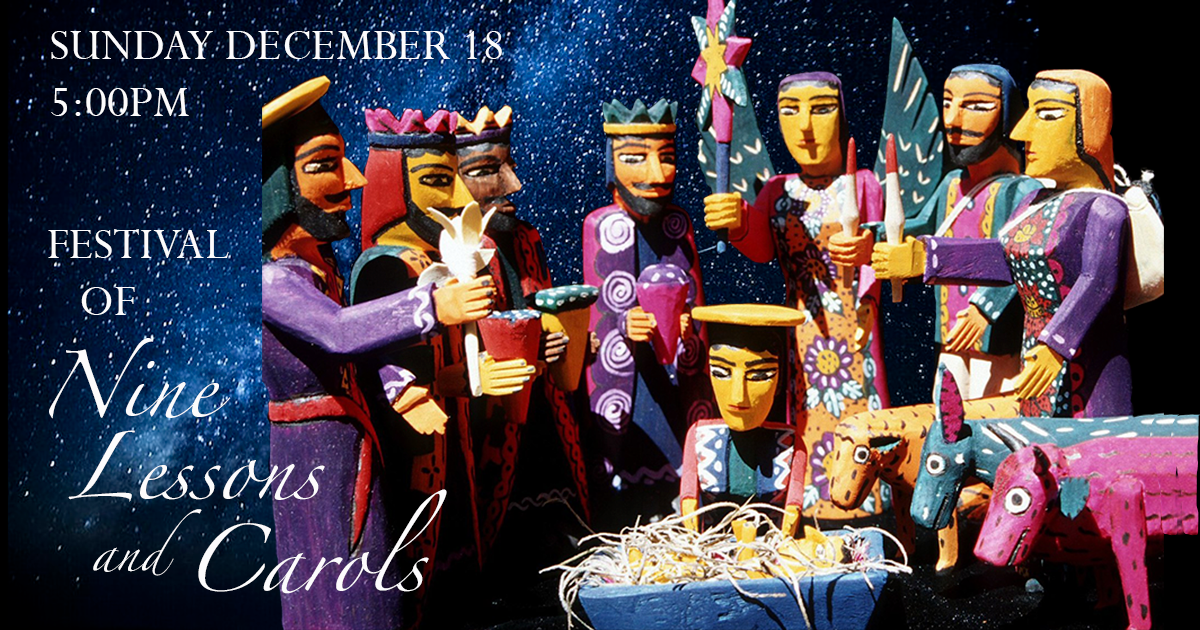 Sunday December 18, 2022 at 5:00pm
Fourth Sunday in Advent
"And they came with haste, and found Mary, and Joseph, and the babe lying in a manger."

Luke 2:16
Continuing a 40-year tradition at St. Paul's, we are delighted to offer a candlelight service of Nine Lessons and Carols — a time-honored way to tell the Christmas story through music, scripture, and prayer. Across the world, Anglicans listen to the familiar readings, choral anthems, and join in carols sung by the congregation.
A freewill offering benefits the choral music program at Saint Paul's.
A reception will follow, all are welcome.
---
Sung by the Adult Choir and Choristers
Director: Dr. Andrew Kotylo
Guest Organist: Paul Fleckenstein
Organ Prelude (begins at 4:45pm)
Sit Laus Plena, Sit Sonora – William T. Best
Vom Himmel hoch – Johann Pachelbel
In dulci jubilo – Paul Mann
Bring a Torch, Jeanette, Isabella – Denis Bédard
Berceuse (Silent Night) – Charles Callahan
Carols
Up, Good Christen Folk – G. R. Woodward
Adam lay ybounden – Richard Webster
There is No Rose of Such Virtue – Malcolm Archer
I Saw Three Ships – Simon Preston
O Radix Jesse – Rihards Dubra
Ave Maria – Franz Biebl
Infant Holy, Infant Lowly – arr. Gerre Hancock
In dulci jubilo – Robert Pearsall
In the Bleak Midwinter – Harold Darke
A Child is Born in Bethlehem – Philip Stopford
Organ Postlude
Sortie on In dulci jubilo – David Briggs