News
All Souls: Fauré Requiem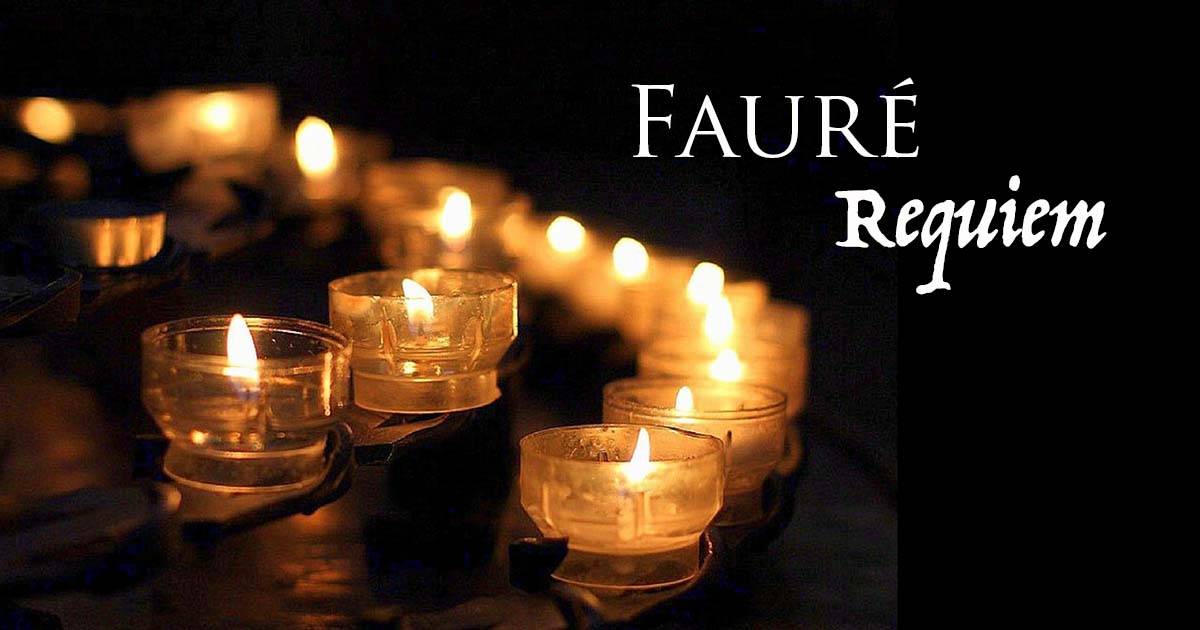 Choral Eucharist for the Commemoration of All the Faithful Departed
Sunday November 7th at 5:00pm
At this season of All Souls, all are invited for a memorial Eucharist, at which we will remember and celebrate the lives of those who have gone before us to the Kingdom of Heaven.  The complete Requiem Mass setting by Gabriel Fauré, with organ, harp, and violin accompaniment, will be offered as it was intended to be heard, in the context of the liturgy.
Sung by the Saint Paul's Adult Choir
Dr. Andrew Kotylo, Director of Music
Emily Dawn Amos, Organ Scholar
Cheryl Cunningham, harp
James Finegan, violin
The sanctuary will be illuminated with candles, and votive candles will be available for individuals to light. You are invited to submit the names of loved ones to be held in remembrance and listed in the service leaflet. Please click here to submit names(s) by Thursday November 4th. Alternatively, you may call the Parish Office: 215-242-2055.
---
About the Fauré Requiem
The Requiem was composed in 1888 when Fauré was in his forties, quite probably in response to the recent death of his father. Shortly after its first performance, Fauré's mother also died, giving the work an added poignancy. In its sequence of movements the Requiem departs significantly from the standard liturgical text. Fauré included two new sections, the lyrical Pie Jesu and the transcendent In Paradisum, with its soaring vocal line and murmuring harp accompaniment. He also omitted the Dies Irae and Tuba Mirum—for most composers an opportunity to exploit to the full the dramatic possibilities of all the available choral and orchestral forces. Consequently, the prevailing mood is one of peacefulness and serenity, and the work has often been described, quite justly, as a Requiem without the Last Judgment.
Of the many settings of the Requiem, this is probably the most widely loved. In comparison with the large-scale masterpieces of Verdi, Brahms, and Berlioz, Fauré's setting seems gentle and unassuming, yet it is this very quality of understatement that contributes so eloquently to the work's universal appeal, and it is impossible not to be moved by the ethereal beauty of this humble masterpiece.
Adapted from notes by John Bawden
---