News
Christmas Lessons and Carols 2023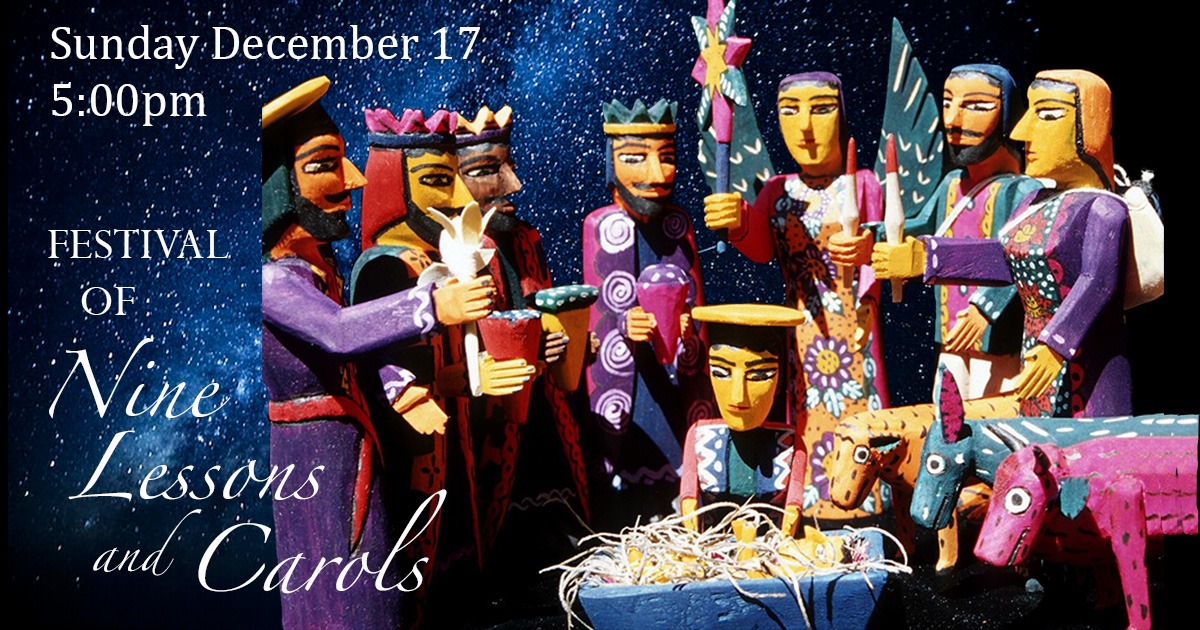 Sunday December 17, 2023 at 5:00pm
Third Sunday in Advent
"And they came with haste, and found Mary, and Joseph, and the babe lying in a manger."

Luke 2:16
The candelight Carol Service is a tradition going back more than 40 years at St. Paul's. Once again we are pleased to offer the service of Nine Lessons and Carols — a time-honored way to tell the Christmas story through music, scripture, and prayer. Across the world, Anglicans listen to the familiar readings, choral anthems, and join in carols sung by the congregation.
A freewill offering benefits the choral music program at St. Paul's.
A reception in the Parish Hall will follow, all are welcome.
Join the livestream here
Join and share on Facebook
---
Officiant – The Rev. Eric Hungerford
Sung by the Adult Choir and Choristers
Director – Dr. Andrew Kotylo
Organ Scholar – Andy Brown
Organ Prelude (begins at 4:45pm)
Carols
Ding-Dong Merrily on High – arr. Mack Wilberg
Adam lay ybounden –  Boris Ord
O Emmanuel – Ēriks Ešenvalds 
Gaudete, Christus est natus – anonymous, 16th century
Gabriel's Message – Zachary Wadsworth 
Bethlehem Down – Peter Warlock (Choristers only)
Shepherd's Pipe Carol – John Rutter
My Lord Has Come – Will Todd
O Leave Your Sheep – Kenneth Leighton 
Organ Postlude