News
Choral Evensong 11/26/2023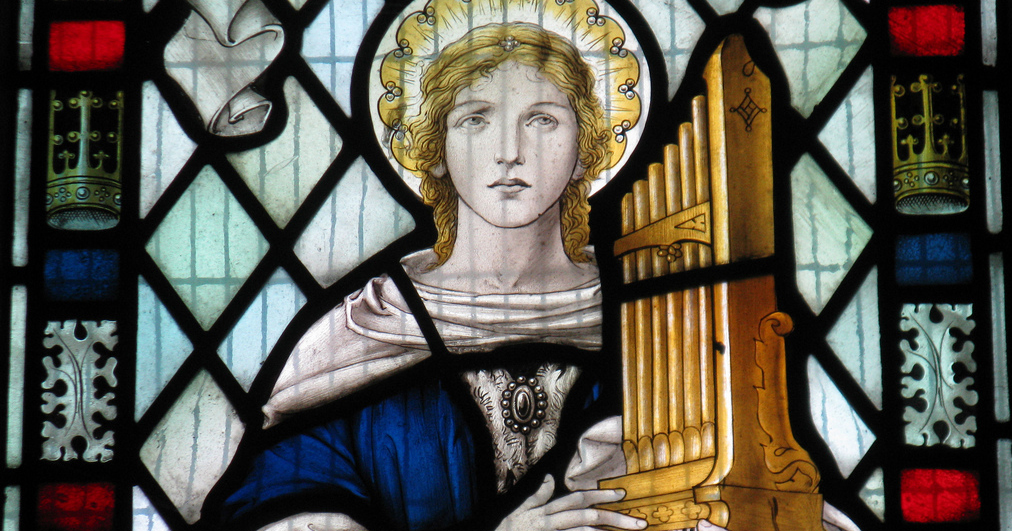 Detail from the St. Cecilia window at the church of St. Mary the Virgin, Little Wymondley, Hertfordshire, England.
The Feast of St. Cecilia
Officiant – The Rev. Eric Hungerford
Sung by the Adult Choir of St. Paul's Church
Music Director – Dr. Andrew Kotylo
Organ Scholar – Andy Brown
The service is followed by a reception in the Parish Hall.  All are welcome.
---
Organ – Adagio from Symphonie III – Louis Vierne
Responses – Gerre Hancock
Psalm 45 (chant: J. Marcus Ritchie)
King's College Service – Joanna Forbes L'Estrange
A Hymn to St Cecilia – Herbert Howells
Organ – Prelude and Fugue in B major, Op. 7, No. 1 – Marcel Dupré
St. Cecilia, (flourished 3rd century, Rome [Italy]; feast day November 22), one of the most famous virgin martyrs of the early church and historically one of the most discussed. She is a patron saint of music and of musicians. [Brittanica.com]
---
View and share this event on Facebook