News
9/16/2021: Renovation Update
The past month has seen some major strides for capital projects. It's exciting to see things coming together.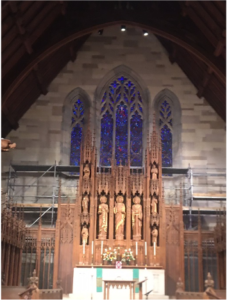 Stone cleaning in the sanctuary is approximately fifty percent complete and the transformation is remarkable. Almost 100 years of dust, dirt, and grime have been removed from all the wood and the stone. Once all of this is complete the pew cushions and kneelers will be brought back in and hymnals and prayer books returned to the racks.
On the exterior, the sewer will be complete by the end of this month, and the site lighting is being installed. Soon the heavy construction equipment will be gone and the landscaping replanted.
The last major piece of work will be the parish hall. We are in the process of finalizing the scope for this area and the work should start in the next few weeks.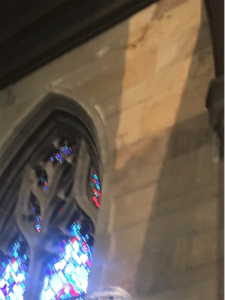 While we have done a huge amount of restoration and modernization, there are still many projects yet to be accomplished. The property committee is developing a long-term plan to address the many items that require attention.
Thank you to everyone who has fulfilled their pledge to the Capital Campaign. There is still about $130,000 in outstanding pledges. Collecting those funds will make a significant difference in what we are able to accomplish for our community. If you are among those with an unfulfilled pledge, now is the time to bring accounts up to date. Thank you to all who have made their contributions and those who continue to do so.
Mark Duckett
Chair of the Property Committee