Choristers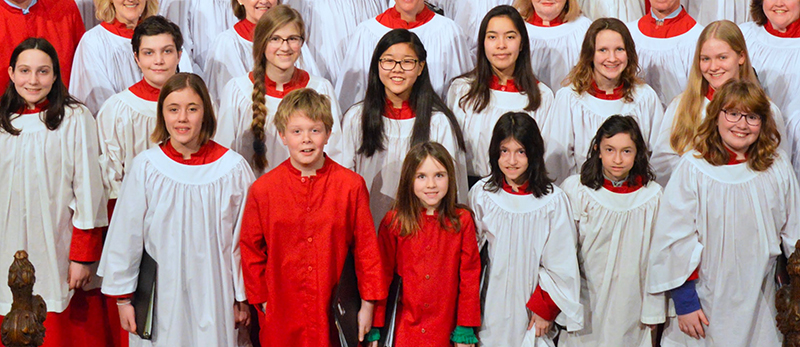 The Chorister Program at St. Paul's is a multi-faceted musical opportunity for boys and girls ages 8 and up. During rehearsals, children learn healthy vocal technique, how to read music, and how to be leaders within the community. The choristers sing at services both on their own, and with the accomplished Adult Choir – a valuable opportunity to perform with professional musicians from throughout the Philadelphia region.
Rehearsals take place most Thursdays from 5:00-6:30pm, and end with supper for the whole group. Choristers typically sing on two Sunday mornings or evenings per month.
New members are welcome!  No prior musical experience is required to join the Chorister Program and families do not have to be a member of St. Paul's to participate. All that is required is an enthusiastic attitude and commitment by families to the schedule of rehearsals and services (see below). To inquire further, contact the Director of Music.
Chorister schedule
Rehearsals and in-person services are expected to resume fully in September 2022.