Choral Scholars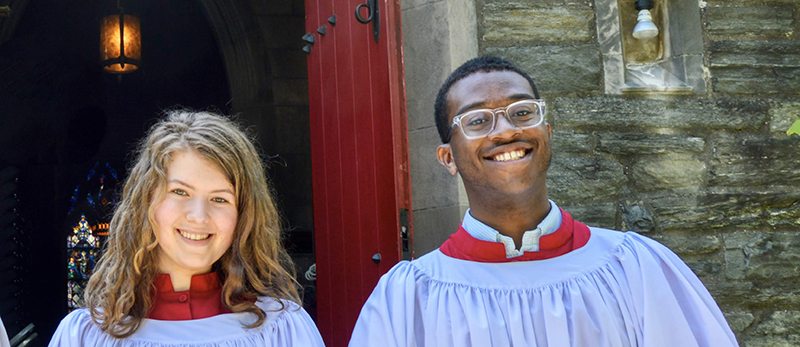 The Choral Scholar program at Saint Paul's is intended to introduce young and talented vocalists to quality choral music in a church setting. Through their involvement in the Saint Paul's choral program, choral scholars will have the opportunity to work with accomplished musicians on a weekly basis, perform a large volume of quality music at a very high level and gain further proficiency in sight-reading and vocal confidence. Young singers will also gain insight into the requirements of being a professional musician.
"I find it difficult to articulate concisely just what this program has meant to me, as it touched upon so many different aspects of my life … I have grown a great deal musically and spiritually … As a culminating experience, getting to sing in St. Paul's Cathedral in London was incredible."
JM, Choral Scholar 2015-17
"Being a part of the Choral Scholar Program at St. Paul's was an amazing experience. I was exposed to rich, beautiful choral music while learning valuable music theory tools such as sight reading. This program has prepared and influenced me to go on to major in music, and I am incredibly thankful for it." 
MKB, Choral Scholar 2013-15
Typical weekly schedule:
Thursdays: Rehearsal 7:30 – 9:30 pm
Sundays: Choral Eucharist 10:30 am (9:30 call) or a 5:00 pm Choral Evensong service. Often, there is one scheduled Sunday off a month. Other special services as scheduled, such as Christmas & Holy Week. Conflicts with school calendars are manageable.
In exchange for their participation, and to reinforce professional standards of behavior and musical preparation, each choral scholar will be compensated at a rate of $25 per appearance (about $1500 for the course of the year).
To inquire, contact the Director of Music.