The St. Paul's Giving Tree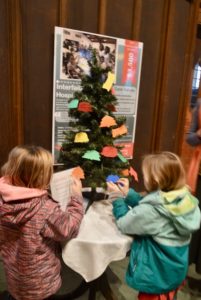 As you celebrate the season of Advent, please consider participating in St. Paul's Giving Tree project. The tree this year will be in the Rectory living room or online through
Sign-Up Genius
, available below and also in Happenings under Outreach from November 29 until December 13. You can
choose an item here.
1. Purchase item.
2. Return it unwrapped, marked "Outreach" to St. Paul's Church Rectory, 22 E. Chestnut Hill Avenue, Phila. Pa 19118 via mail or in person (enter through the back door – Tuesday thru Friday from 9 a.m.-5 p.m. only).
3. That's it! Know that you have helped a family in need in our community.
This year St. Paul's is partnering with three organizations who aid those with compromised living situations and food insecurity: Philadelphia Interfaith Hospitality Network (PIHN), and Episcopal Community Services (ECS) and Whosoever Gospel Mission. Your generosity is much appreciated by the Outreach Committee and especially by those in our neighboring communities who struggle each day. Thank you so much.
Items are due Friday, December 11, UNWRAPPED to the St. Paul's Rectory.
Questions? Contact Charlotte Biddle; (215) 247-0837.